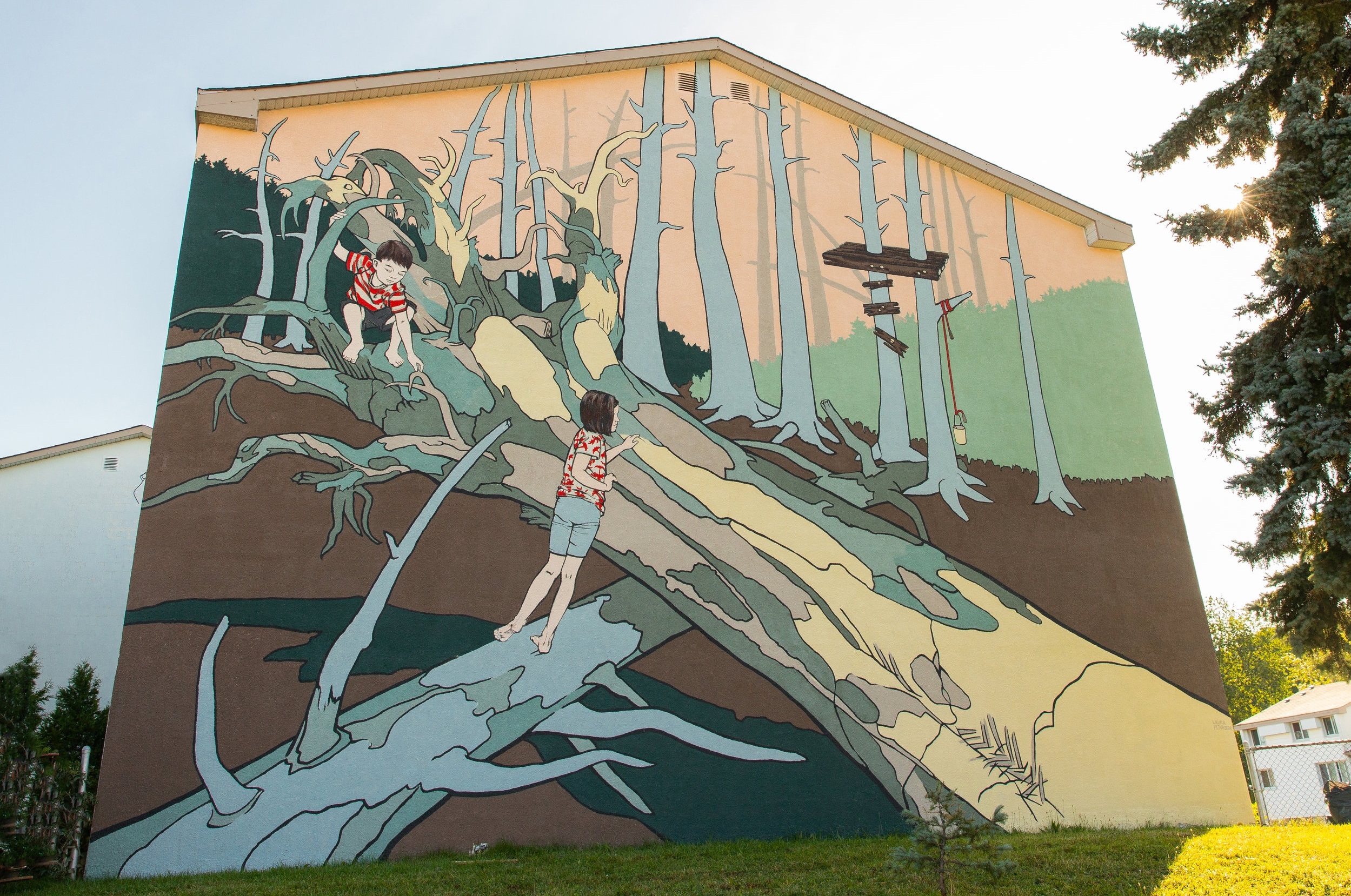 Up Here is an independent art and music festival that brings together dozens of musicians, installation artists and muralists to transform downtown Sudbury. The festival is a project of We Live Up Here, a volunteer-run non-profit organization founded in 2012 around the simple idea that art can bring people together and can playfully reshape our community.
My mural is located on the side of a large social housing project at the busy corner of Notre Dame and Louis St. It depicts children exploring a tangle of fallen trees with the remnants of an old treehouse in the background. Jaymie Lathem (Executive Director of Creative Industries North Bay) assisted me with the painting, and the three-storey mural was completed over seven days. Photo above by Wade Montpellier.
Hogweed Forest
Installed at the Gladstone Hotel in the Come Up to My Room 2017 exhibition as part of the Toronto Design Offsite Festival
Dwelling
A print based sculpture with sound component by Graeme Cornies installed at IndexG Gallery in Toronto in 2010.